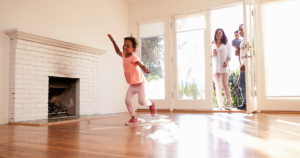 There it is again, that Friday Zillow notification "Plan your weekend: 13 Open Houses in your area."
For some of us, open houses can feel like a guilty pleasure in what's often a stressful process. It may seem a little nosy and a bit indulgent, but who doesn't relish the chance to see a home in person and without an appointment? You can get a sense of the space, where it might need some work, and if that kitchen is really as big as it looks online.
When to window shop and when to get serious
If you're ready to buy, it's best to get a good agent on board and get preapproved for a loan. Your agent will make sure you see everything that meets your criteria – and that you can afford. Realtor Dawn Lane advises that window shopping makes a lot less sense once you've gotten serious… unless you like wasting time and setting yourself up for disappointment.
"Many homebuyers don't realize that their financing might make certain homes off-limits," says Lane. "For example, some sellers won't accept a Veteran's Administration loan. There's an extra cost they have to pay. You might not know that about a house, but your agent does. It's disheartening to get in there and fall in love, only to realize you can't have it."
There are the exceptions of course. In a hot market, an open house may be the first and only chance you'll get to see a property. Talk to your agent, and work together on how to approach the situation.
Can't resist? Here's how to make window shopping count
Until you're serious about buying, window shopping done right is smart research. The more homes you "try on" with a critical eye, the more confident you'll be that you've found the best fit at a fair price when your time comes. Plus, going to see actual houses is a lot more fun and informative than scrolling Zillow listings.
So let's take a look at how to do it right. Two sites that carry open-house listings are Redfin and Realtor.com. And without further ado, here are nine ways to make open-house hunting a learning opportunity.
1. Embrace the reality check.
Visiting open houses can bring you down to earth on what your dream home will actually cost, and can help you see the tradeoffs you might have to make. As long as you're willing to see them. Maybe you can live in your favorite part of the city … if you settle for a smaller place or a fixer-upper.
2. Learn to really look.
When buying a home, it's all too easy to focus on what you love and go blind to downsides and potential issues. Window shopping is your chance to cultivate a critical eye that will serve you well in the future. Start training yourself now to notice the things you love and the things you don't.
3. Learn to look beyond.
If you can practice seeing past knickknacks and faux-brick vinyl floor covering, you might just snag a jewel in the rough that other homebuyers take a pass on.
4. Refine your preferences.
What are your favorite layouts and design ideas? Maybe you realize that you don't actually like the feel of the gigantic "great room" you thought you wanted, but an open kitchen is something you love.
5. Get to know your partner.
If you're buying for two, open houses are a great way to explore where you agree and disagree on needs and wants. Make a date of it, but hold your comments until you're back in the car.
6. Gauge the rental market.
Is the home you're visiting rented? Ask at what price. It's nice to know whether you could cover the mortgage by renting it out, if for example you needed to move and didn't want to sell.
7. Get a handle on HOA fees.
If it's a condo, find out what the monthly HOA (homeowners association) fees are. These fees will be an important part of your affordability equation, and you can compare costs later if you start tracking them now. And while you're there, check out the surroundings and any shared facilities.
8. Pick the agent's brain.
You don't have to be serious to do this. Ask the listing agent about the house and the area real estate in general. If it's a slow day, the agent might be grateful for the conversation.
9. Shop for an agent.
While you're under no obligation to work with any listing agent you meet at an open house, you might meet a few you actually like. Take their info, and you can interview them later when you do get serious.
Bonus tip: If you do take a serious interest in a house despite your best "just looking" intentions, remember that you have no obligation to – and really should not – work with the listing agent. That would put you in a hard dual agencysituation. "Be firm that you're going to have your own representation," Lane says.
Happy shopping!
https://www.frameworkhomeownership.org/blog/the-real-value-of-an-open-house